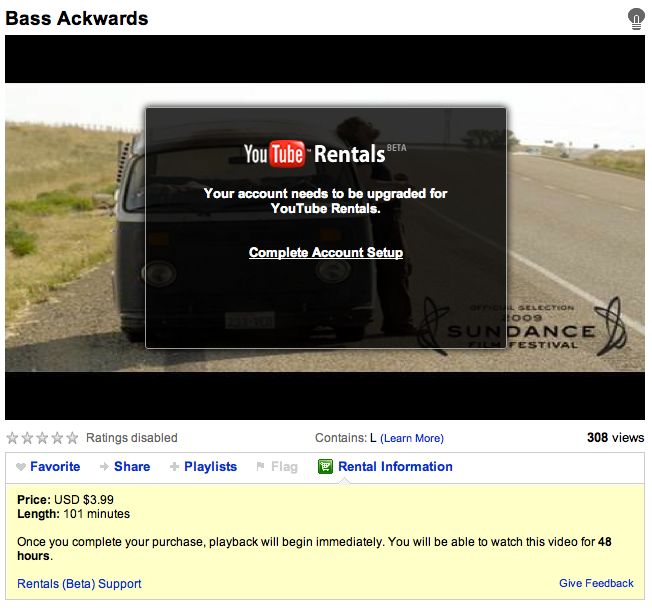 Google may have reinvented advertising with its search engine, but its YouTube property just took a big step in the opposite direction with the announcement of a movie rental service that will make money without relying on advertising to foot the bill.

Five independent films from the Sundance Festival will be available for online rental at YouTube starting on Friday, with other video and film content to follow — first from the health and education sectors, then from other independent filmmakers. As of Friday, YouTube will offer rentals of Sundance 2009 and 2010 favorites (...)

Anyone with a Google Checkout account will be able to rent these films for whatever price and time period the content owner chooses. For example, The Cove and One Too Many Mornings will both cost $4; the former will be available for 24 hours, the latter for 72 hours. As with Netflix and Amazon's online movie rental services, videos begin to play back immediately after rental.
You can read the full article
here
at Wired.