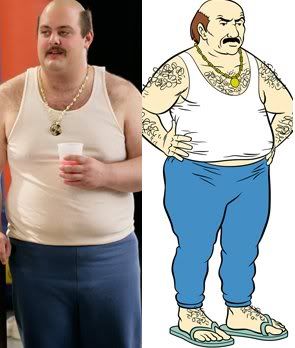 There's a big chance you've never seen
Aqua Teen Hunger Force
on TV (adult swim) before unless you are a guy between the ages of 17-25 that likes to watch a cartoon about a talking milkshake, french fries, and a wad of meat.
Anyways, Burger King held an online contest for a chance to play Carl in Aqua Teen's first ever live action episode. They've selected their winner and it will air May 31st. I stopped watching the show three years ago, but I'm going to tune in for this one. T-Pain is going to be Frylock haha.
I think it's really cool that Burger King is putting their name out with something like this. The show serves to a relatively small niche market so the results should be interesting. I think it was a good move and money well spent.
via BrandFreak