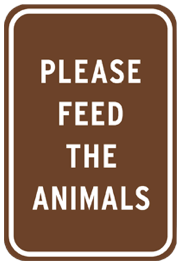 I had posted about Please Feed The Animals back in April, but just in case you missed it, here is the
link
. This website was built for "the recently unemployed advertising professional." I have watched this website grow tremendously over the past few months. The topics and discussions posted on there are top quality.
The link I wanted to share today was actually a guest post from Shea Tullos who recently got his Masters in Advertising from the University of Texas. His insights are well formed, but it's the comments and replies to his post that I want you to pay attention to. The center of the debate is whether or not agencies should hire entry level, or ignore them for those who already have experience. Here is an excerpt from one of the comments that I thought was better written:


Creatives & other job seekers at all levels:
Be curious. Learn new things. Keep saying the mantra "everything is okay. everything is going to be fine. I'll figure things out that result in the best for me."
MARKET YOURSELF TO YOUR TARGET AUDIENCE.
DO YOUR RESEARCH - Who do you want to work for and why. Read articles, follow recruiters and bloggers for great job hunting articles and resources.
MAKE YOUR LISTS.
Work on improving your books, resumes, customize cover letters.
SELF-MARKET: Think of great ideas to get attention or target that ECD you want to hire you. Make it a fun assignment. It doesn't have to cost anything but your brain and time. Skies the limit.
LEARN ABOUT THE NEW ADVERTISING/MARKETING USES OF TECHNOLOGIES INCLUDING SOCIAL MEDIA.
THINK & BE INNOVATIVE in your approaches.
Help others whenever you can.
Figure out how to pay the bills or let it all go and do what makes you the happiest. Life is too short not to enjoy and appreciate things.

You can read Shea's post and the comments
here