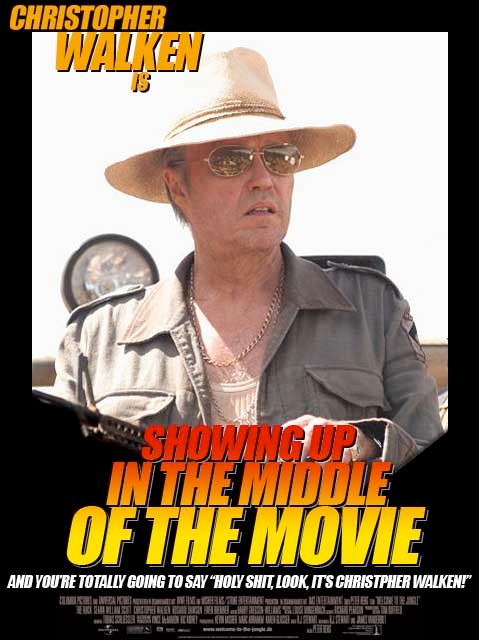 David Fincher has directed movies such as The Curious Case of Benjamin Button, Fight Club, and Se7en. He is one of the few directors who started his career making music videos before moving on to the big screen.
Cinematical.com
has a nice list compiling those who have had the same fortunate career direction. Some names include Spike Jonze and Michel Gondry. I love music videos and I don't think people give enough credit to the art. Watch music videos.
Excerpt:
Spike Jonze, director of Being John Malkovich, depicts an energetic Christopher Walken in Fat Boy Slim's - Weapon of Choice
.
Long before fight clubs, serial killers, and backwardly aging dudes, David Fincher was entrenched in music, amassing a collection of stylish videos. Unlike some directors who stuck within certain genres and methods, Fincher ran the musical gamut. He's the man behind Madonna's "Vogue," as well as videos for the likes of Rick Springfield, Loverboy, Paula Abdul, and Nine Inch Nails.