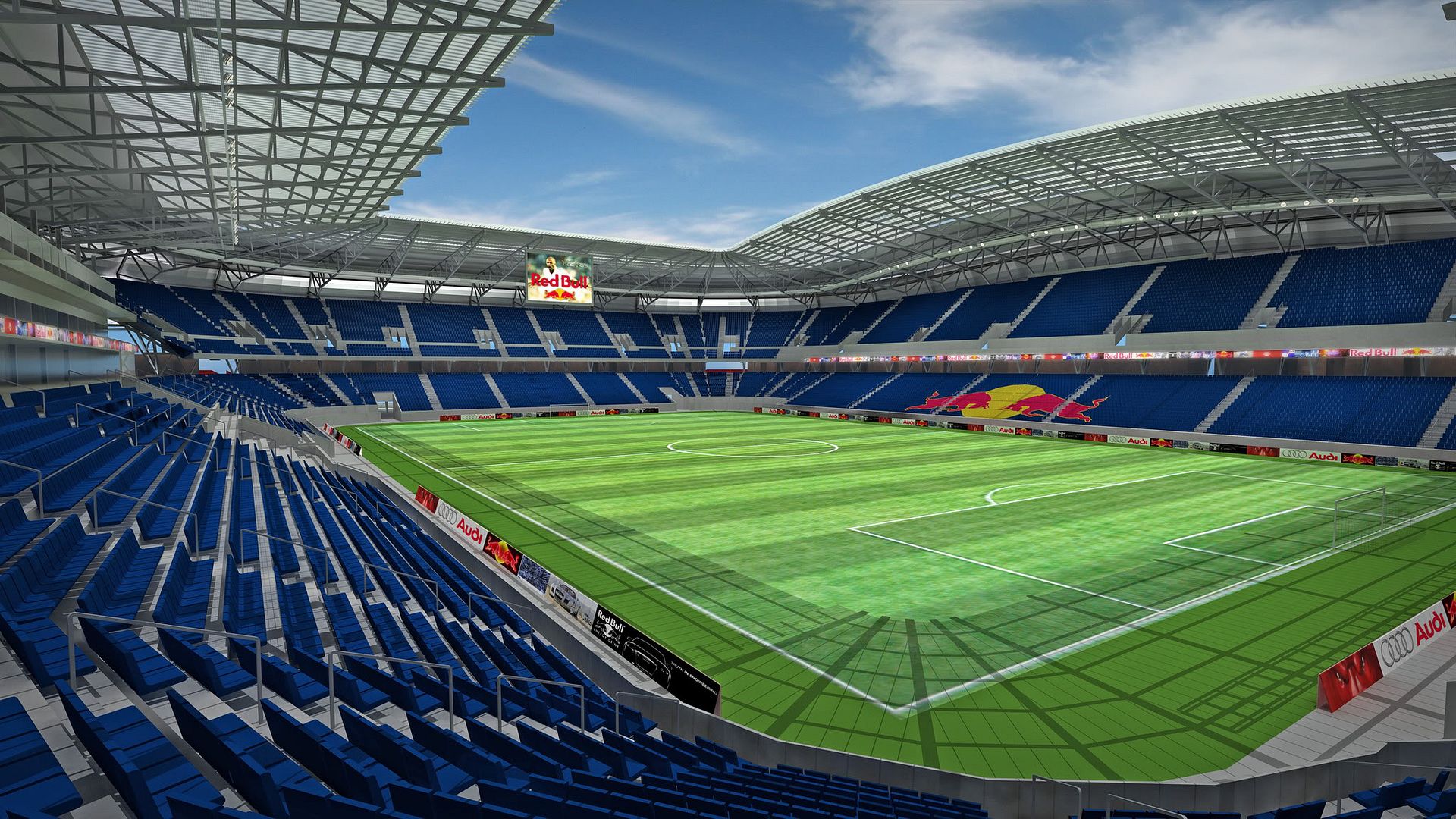 From
AdPulp
:
According to The Wall Street Journal, the [$220 million] arena, paid for without a loan, represents the biggest and most visible foreign investment ever made in professional soccer in the U.S. Red Bull is a privately held company based in Austria.
"As soon as we decide to take part in a sport, we either do it properly or we don't do it at all," says Red Bull founder and Chief Executive Dietrich Mateschitz, who also owns soccer teams in Austria and Germany.

Within the stadium, the company's logo--two bulls butting horns in front of a yellow sun--is emblazoned on the lower-deck seats. Where some companies might have plastered billboards throughout the building, Mr. Mateschitz says the idea is to build his brand through the quality of the experience the arena offers."
Red Bull also rocked the Winter Olympics this year with the
creation of Shaun White's private half pipe
, deep in the San Juan Mountains of SW Colorado.
When you go to RedBull.com and try to ascertain just how far the brand's commitment to sports marketing goes, it's overwhelming. The brand sponsors Street Style, Air Races, Cliff Diving, Skiing, Skateboarding and much more.
What the brand doesn't concern itself with is traditional advertising. When you can successfully create experiences for people that they like, want to repeat and share with friends, the need for traditional advertising kind of flies out the window.