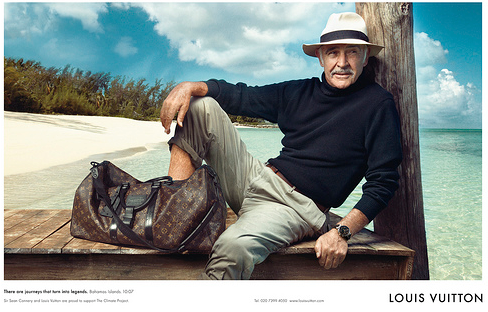 (click image to enlarge)
Louis Vuitton hired Annie Leibovitz to shoot their Core Values Campaign. There are six different ads featuring people such as Andre Agassi and Keith Richards. The ads promote the, "idea of travel beyond its geographical dimension," said Pietro Beccari,
senior vice president of communication and marketing at Louis Vuitton.
I'm not really into the whole luxury bags thing but this is just too good. Sean Connery, 78, retired back in 2004 from acting all together. Remerging into the spotlight shows his confidence in the brand. This particular ad was shot near his home in the Bahamas. The ad is only done justice when you see its full two page spread in an actual magazine.